SPEAKER, ADVISOR, INVESTOR, CONNECTOR,

VISIONARY.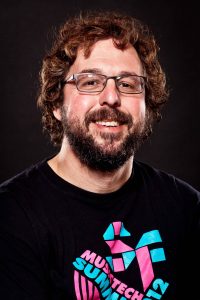 Brian Zisk is a parallel entrepreneur specializing in changing how people view industries.  Brian is a seed investor in and advisor to Chia Network, the eco-friendly cryptocurrency of the future being developed by Bram Cohen, who created BitTorrent, and an incredible team. He was the Head of Market Development for Chia Network prior to the network launch. Brian is a founder of BuzzMakers, Inc., which has produced 19 SF MusicTech Summits, 7 Future of Money & Technology Summits, and the Maui MusicTech Experiment. He is a co-founder of the SF MusicTech Fund. Additionally, Brian is a Board Member Emiritus and Co-Founder and of the Future of Music Coalition and has been a Board Member and/or Strategic Advisor for a wide variety of tech companies and non-profits. Brian was previously a founder of The Green Witch Internet Radio which was sold to CMGI (NASDAQ: MLNK) at the turn of the millennium. He is active in many influential computer-mediated forums, is quoted and published extensively in the media, frequently appears on panels and at industry events domestically and abroad, and is an expert at frenzy whipping, brand awareness, and in creating new business models. He has traveled extensively around the world, and is connected to many cities, including San Francisco, New York, Maui, and Miami.
In addition, Brian is an inactive Coldwell Banker Real Estate agent and is in the process of building http://www.staybeforeyoubuy.com and http://www.mauirealestatevacations.com and more. He has also joined Exponential Creativity Ventures as a Venture Partner.
Brian produces the SF MusicTech Summit, the Maui MusicTech Experiment and the  SF MusicTech Hackathon which brings together visionaries in the evolving music/business/technology ecosystem, along with the best and brightest developers, entrepreneurs, investors, service providers, journalists, musicians, and organizations who work with them at the convergence of culture and commerce.  Brian is also the managing director of the SF MusicTech Fund which has invested in early stage internet music and technology companies discovered at the SF MusicTech Summit. The next SF MusicTech Summit will be the 20th one.
Future of Money
&

Technology Summit
Brian produces The Future of Money & Technology Summit which brings together the best and brightest visionaries in money and FinTech, including startups, entrepreneurs, developers, press, investors, services and solutions providers. Panelists discuss the evolving money ecosystem in a proactive, conducive to dealmaking environment. The 2017 conference covered Banking, Bitcoin, Ethereum, Other Cryptocurrencies, ICOs, Tokens, Blockchain, Investors, Startups and more! The next Future of Money & Technology Summit will be the 8th one.
Maui Real Estate Connections
Live the Dream! Brian Zisk is an inactive Coldwell Banker Realtor on the island of Maui.  He is currently working on projects around Real Estate Tokenization and how to help people make happier decisions about where and how to live. Come visit our beautiful Hawaiian paradise and:
Brian Zisk Hawaii Real Estate Agent R(S) #80274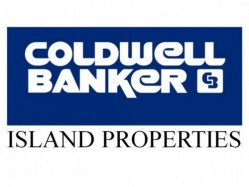 Exponential Creativity Ventures
Brian Zisk is a Venture Partner at Exponential Creativity Ventures.  This is an evergreen fund investing in startups that invent technology to maximize humanity's creative potential. We have recently announced a Broadway technology accelerator we are doing in partnership with The Schubert Organization.
Investments include: Jammcard, Musiio, Audible Reality, Bquate
Projects Past and Present
Brian In the Press
Brian is quoted extensively in the media on topics around music technology. If you would like a quote from Brian for an upcoming article, please submit a contact request below and include your deadline date and time.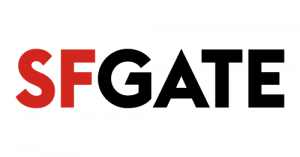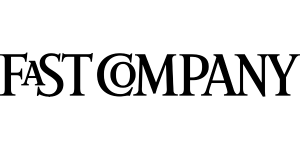 Speaking Engagements – Many!
Speaking engagements include, but are not limited to:
SXSW – March 2019
Mondo.NYC – October 2018
SXSW – March 2018 – Austin, TX
Maui Cannabis Conference – January 2018 – Lahaina, HI
Future of Money & Technology Summit – December 2017 – San Francisco, CA
SF  MusicTech Summit – October 2017 – San Francisco, CA
New West Summit – October 2017 – Oakland, CA
SXSW – March 2017 – Austin, TX
Maui MusicTech Conference – December 2116 – Maui, HI
SF MusicTech Summit – November 2016 – San Francisco, CA
New West Summit – October 2016 – San Francisco, CA
SXSW – March 2016 – Austin, TX
Ethics of Entertainment – July 2015 – Oahu, HI – University of Hawaii at Manoa, William S. Richardson School of Law and Shidler College of Business
EDMbiz Conference and Expo – June 16-18, 2015 – Las Vegas, NV
SXSW – March 2015 – Austin, TX
GROWConference – Aug 19 – 21, 2014 – Whistler, BC, Canada
Products are Hard – May 1, 2012
SXSW 2012 – March 9 – 18, 2012
SF MusicTech Summit – December 6, 2010, San Francisco
Biz Tech Day – October 23, 2010, Los Angeles
Digital Hollywood – October 21, 2010, Los Angeles
SXSW 2010 – "Social Networks and The Future For Musicians"
Future of Music Policy Summit – October 4-6, 2009, Washington, D.C.
SXSW 2009 – March 13-22 2009, Austin, TX
Future of Music Coalition – Policy Day – February 11, 2009, Washington, D.C.
Consumer Electronic Show (CES) – January 8, 2009, Las Vegas, NV – "Technology and Independent Musicians: It's a Whole New Game"
SF MusicTech Summit – San Francisco, CA – 2/28/08, 5/8/08, 10/20/08, 05/18/09, 12/7/09, 5/17/10
SXSW 2008, Austin, TX – The Trials and Tribulations of Using Music Online
Bandwith Music & Technology Conference, San Francisco, California
Future of Music Policy Summit, Washington, DC
Digimart 2006, Montreal, Quebec
>Play 2006 Berkeley Haas School of Business, Berkeley, CA
CMJ Music Marathon, New York, NY
Cybersalon, Berkeley, CA